City Council Committees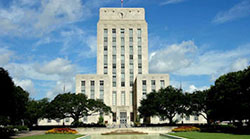 Neighborhood Protection and Quality of Life (NPQL)
Will consider strategies to improve the quality of life for neighborhoods including issues related to the enforcement of deed restrictions and building codes, abatement of dangerous buildings and weeded lots, and management of illegal dumping and other solid waste collection. The committee will review Code of Ordinance regulations that are principally oriented to neighborhood protection and that are not addressed by another committee's scope.
Water Resource Management (WRM)
Will consider potential benefits of and financing for innovative programs and projects, both inside and outside the City of Houston, that could conserve water and energy resources without compromising quality of life or regional economic growth.
GREEN CITY PROJECTS LINKS